Hey guys its AK here and i am hosting the Writing Comp 3! The rules are below.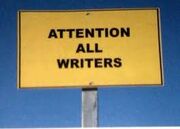 1. You may add anything, stories, short stories, poems, scenes, etc.
2. you MUST at your story as a link or it will NOT be considered into the Contest!
3. If there is any swearing at all in the story, poem etc. you must say at the top of the page that is contains swearing!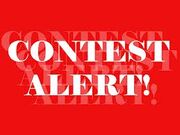 4. You may enter anything you want.
5. HAVE FUN AND GOOD LUCK!
P.S If you have any questions feel free to ask.
The WINNER IS!...... District3forever!!!
Why she won: She won because not only was it good, but it was the only finished story in the comments!
Ad blocker interference detected!
Wikia is a free-to-use site that makes money from advertising. We have a modified experience for viewers using ad blockers

Wikia is not accessible if you've made further modifications. Remove the custom ad blocker rule(s) and the page will load as expected.