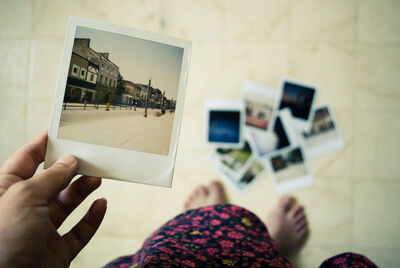 Really kind of long, but it's about losing someone. My poems are really sad, haha. ;)

Today I looked at my pictures,
Of everything,
From ticket stubs,
to myself.
When I stumbled across that picture,
what seemed like many years ago,
It took me back to there,
where I felt like I found a home.

I could feel the snow,
and the special warmth of you,
the way we were all fine,
and then he leaves you.

Fast forward,
to the time when he left,
sat out and waited,
where we first met,
and where I was left.
I took out my camera,
All beaten and bruised,
and looked through the pictures,
where history lives,
seeing his smile,
seeing mine back,
I was there again,
him next to me,
I saw him,
today.
Ad blocker interference detected!
Wikia is a free-to-use site that makes money from advertising. We have a modified experience for viewers using ad blockers

Wikia is not accessible if you've made further modifications. Remove the custom ad blocker rule(s) and the page will load as expected.